Welcome to the 2021 Annual
Washington State Square Dance Festival
Hosted by the Mount Baker Council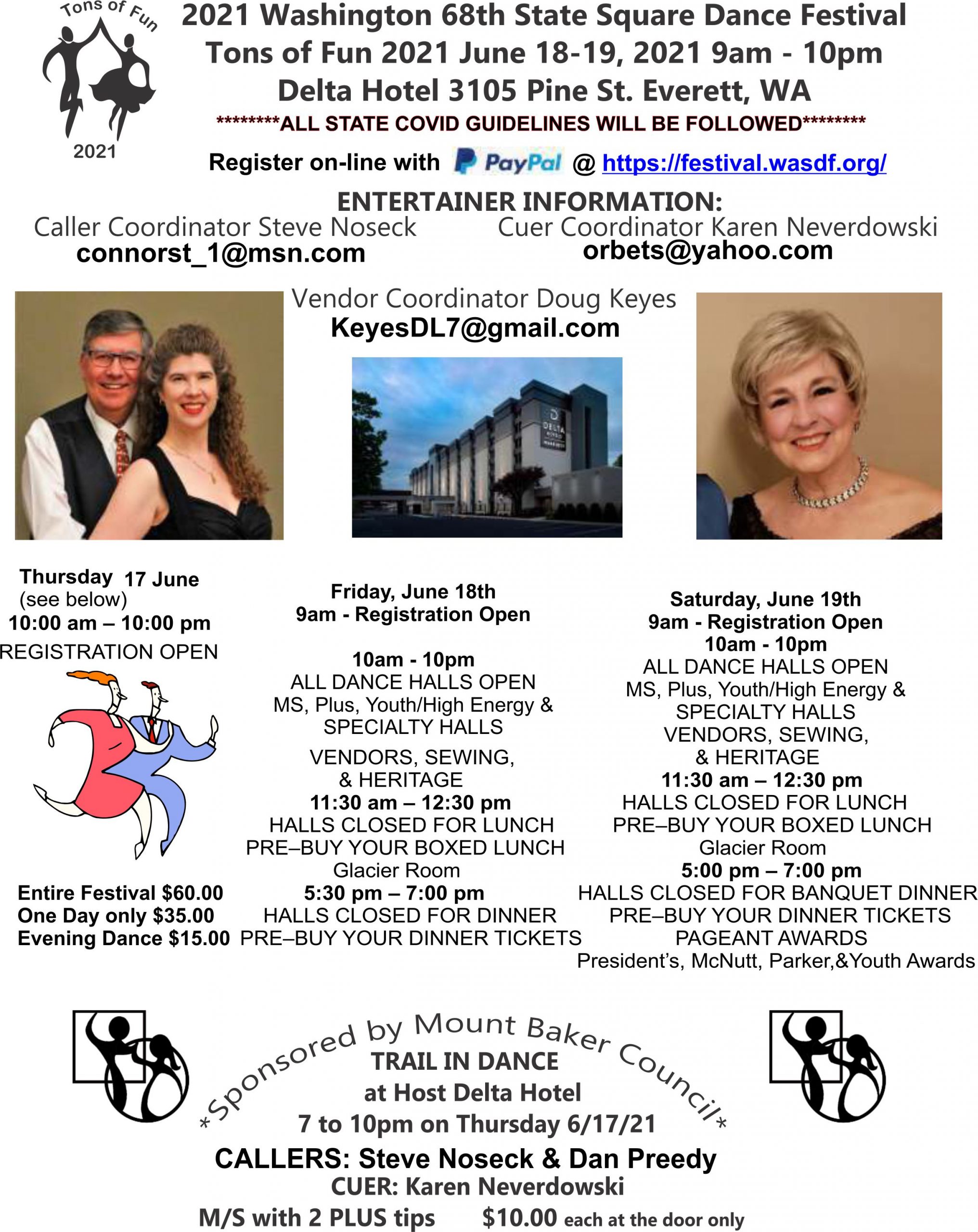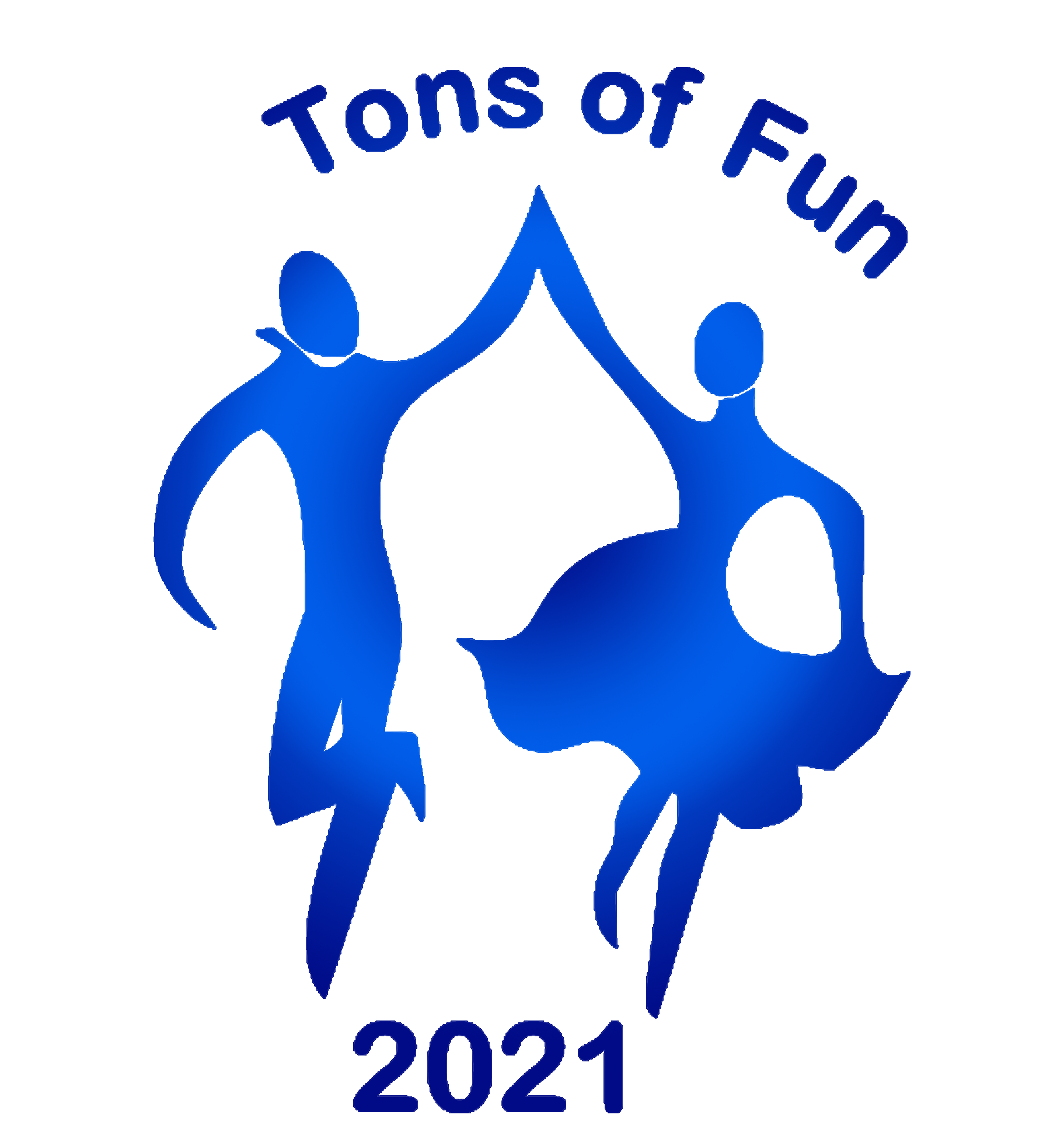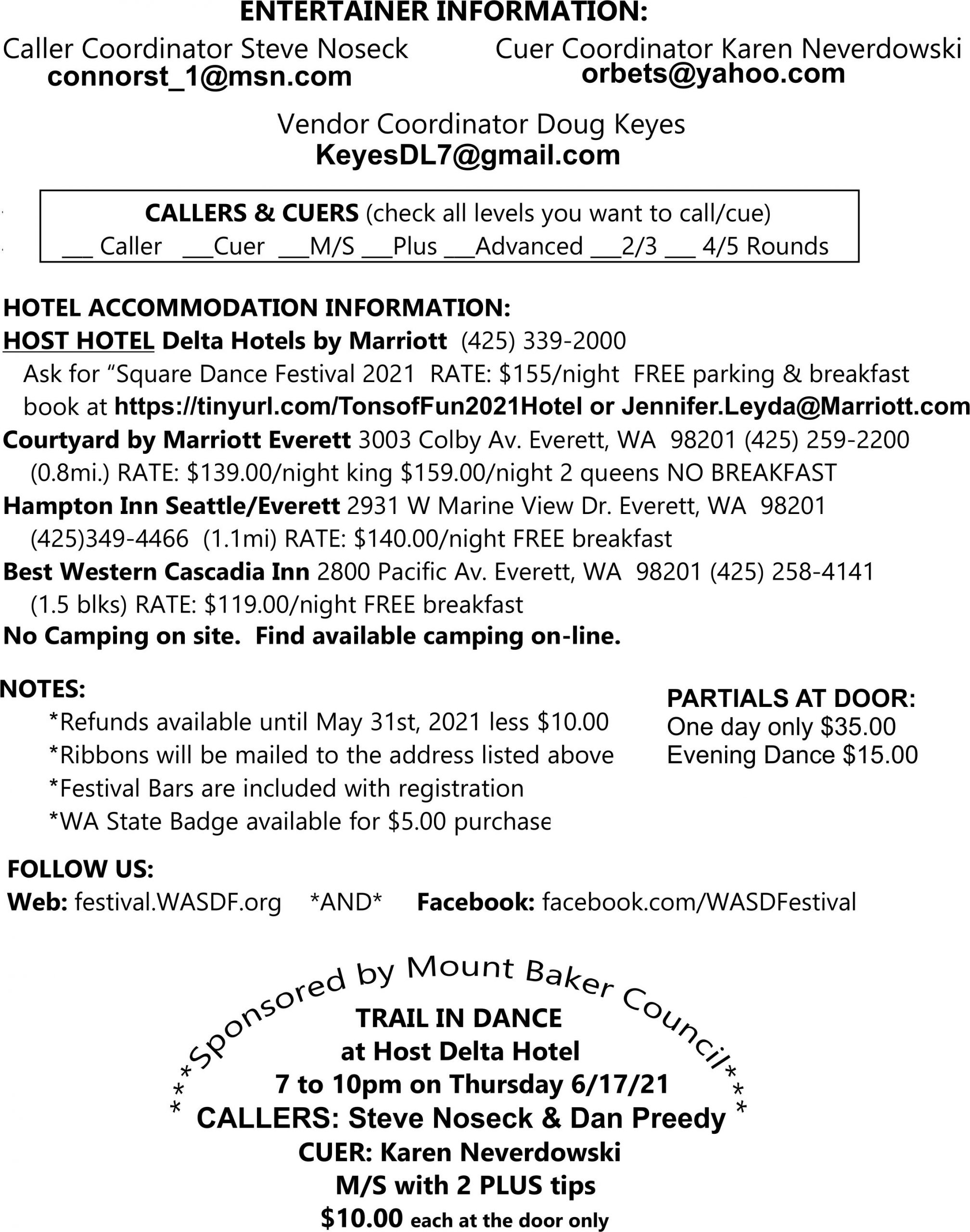 The Square and Folk Dance Federation of Washington is comprised of 11 area councils and around 100 active clubs. Each year, one of the councils volunteers to host the festival within their region. On behalf of the Mount Baker Council we would like to welcome you to our area!

The Washington State Festival, dubbed "Tons of Fun 2021" is scheduled for Friday and Saturday, June 18-19, 2021, from 10 am – 10 pm at the Delta Hotel, 3105 Pine St., Everett, WA. The festival will kick off with aTrail-In dance on Thursday evening, June 17th. The fun continues with workshops and dances all day and evening on Friday and Saturday. Both evenings will be capped off with after parties. Bring your dancing shoes and join the fun in 2021!
Delta Hotel (3105 Pine St., Everett, WA)
Thursday 6/17/21 from 7 – 10 pm
CALLERS: Stephen Noseck and Dan Preedy
CUER: Karen Neverdowski
M/S with 2 PLUS tips
$10.00 per person at the door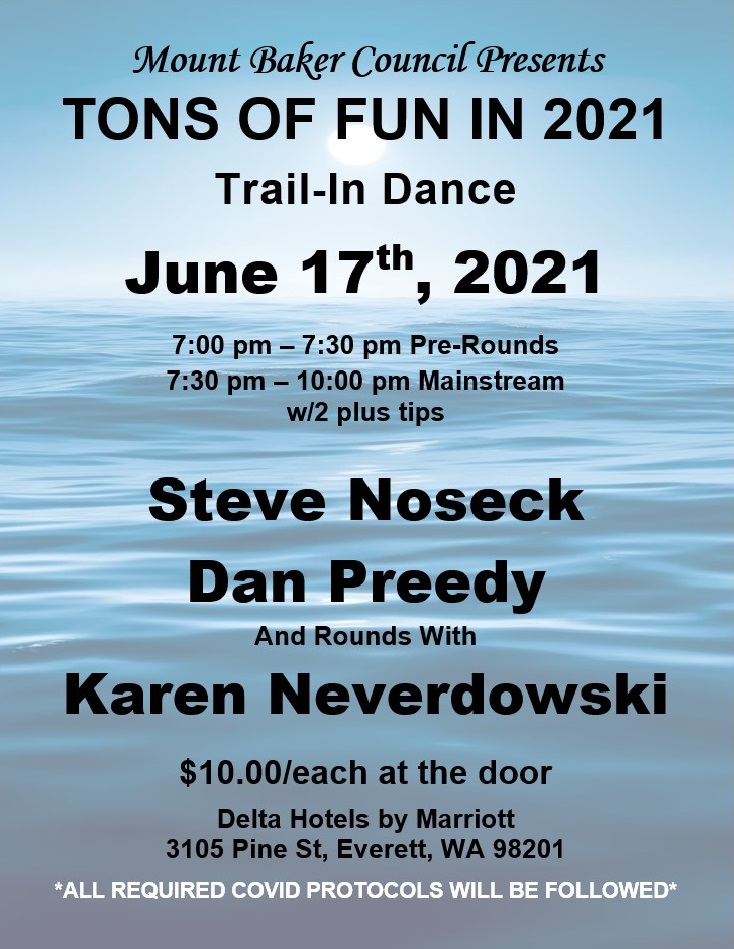 Mail registration to:
Sheryl Long
10922 – 132nd Ave. NE
Redmond, WA 98052

NOTES:
Please make checks payable to 2021 WA State Festival.
Refunds available until May 31st, 2021, less $10.00.
Ribbons will be mailed from the address listed above.
Festival Bars are included with registration.
WA State Badge available for $5.00 at the door.
You can register online by using the link above.
Information on the host Hotel.
Have questions? Need help with registration? Not finding what you are looking for? We will be happy to help.