Please note: this is a "HOW TO" page. This is NOT the registration page.



Please review the 3 items below before clicking the "Continue to Registration" link at the bottom of the page.
Purchasing Multiple Items
There are five sections to the event cart:
1 – Event Registration
2 – Friday Box Lunch Meals
3 – Friday Pasta Dinner
4 – Saturday Box Lunch Meals
5 – Saturday Banquet & Awards Dinner

After selecting the quantities for each item desired within a section, click "Add to Event Cart".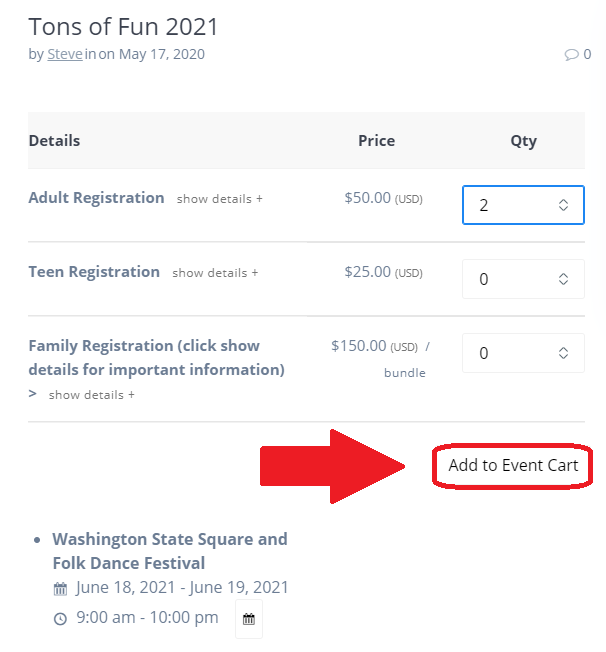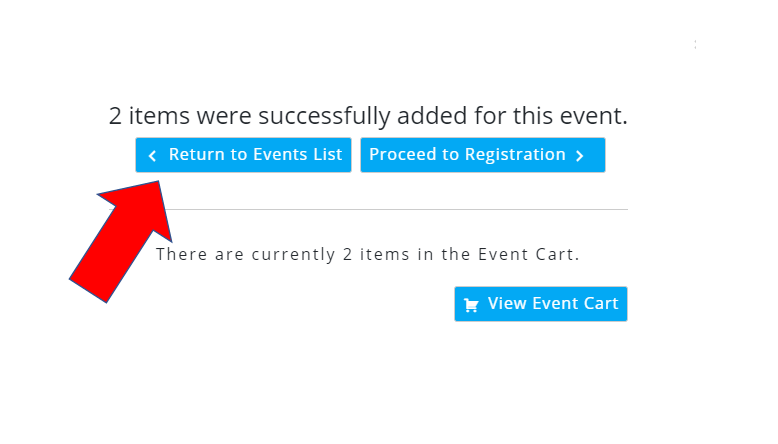 Did You Get Everything?
Click "Return to Events List" to return to the Events page to select meals from the next section. Repeat the process until you have all the item you want to purchase in your cart.

When you have everything, click "View Event Cart" to make changes, or "Proceed to Registration" to complete the registration form and check out process.
PayPal Window
Once the registration form has been submitted, you will be prompted to pay by Bank Draft or by PayPal.

If you opt to check out using PayPal, Just click on the "Pay with Debit or Credit Card" button. (There is no need for you to login in to PayPal.)